Assured
Privacy
Expert
Consultation
Free
Site Visit
Best
Price
Call will be Facilitated by Authorized CP
Tata Eureka Park Noida
A smart address well executed with myriads of smart amenities, an address that holds, lifestyle, indulgence, facilities, and conveniences close to it. An address that witnesses future living and can give a complete tour or guide of the future. An address where home automation features bring you all services under one roof. Makes life easy, and enables things simpler, " Tata Eureka Park Noida – The Future Ready Home."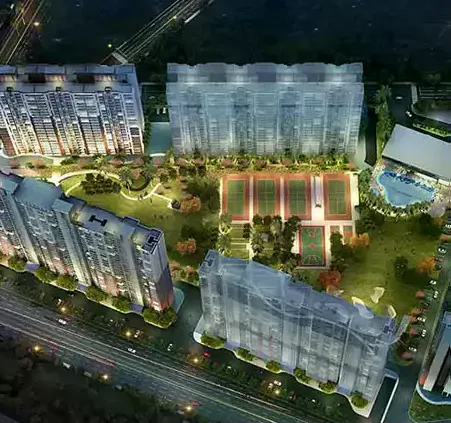 1285 to 1575 Sq. Ft.
(1 Sq. m = 10.764 Sq. Ft.)
Tata Eureka Park Noida Sector 150
Tata Eureka Park high tech homes to meet a new level of comfort, privacy and luxury. And project is well scattered over 40 acres of land comprised of 21 residential towers and this is one of the biggest projects of Tata Value Homes. Home buyers can explore modern facilities and mesmerizing view of the city.
This residential community comes with genuine reasons to promote a smart lifestyle. Some of the smart benefits are:-
Every unit in this residential community is an opportunity to live one step ahead of others. Tata Eureka Park community is not only for the current generation but for the future as well. A perfect place for individuals looking for high comfort with ventilation, daylight, spacious room, etc.
A perfect mixture of the latest home automation features and a wide range of amenities to cater to you an off-beat lifestyle.
Here you'll be encircled by 6+acres of central greenery that creates a healthy environment and allows you to live a life in a balanced way.
Why You Should Consider?
Trust of Tata
Aluminum Shuttering Technology
Smart features enable home
Digital AV Door Phone
Location Advantages
Price List of Tata Eureka Park Noida
Tata Eureka Park is going to be a bulk purchase of your life as this is the best housing in Noida that throws updated yet smart lifestyle with reasonable price (Booking Amount 3 Lacs).
Carpet Area
72.781 Sq. Mt.
(1 Sq. m = 10.764 Sq. Ft.)
Unit Type
3 BHK + 3 TOI + SER. TOI
Carpet Area
91.169 Sq. Mt.
(1 Sq. m = 10.764 Sq. Ft.)
Why Tata Eureka Park Noida?
Tata Eureka Park Noida new residential development in sector 150, Noida comes with complete living space to ameliorate the lifestyle. Here are the reasons for its investment:-
Bigger size over 1100-1575 Sq. Ft.
Meet smart security for fret free living
App controlled automation home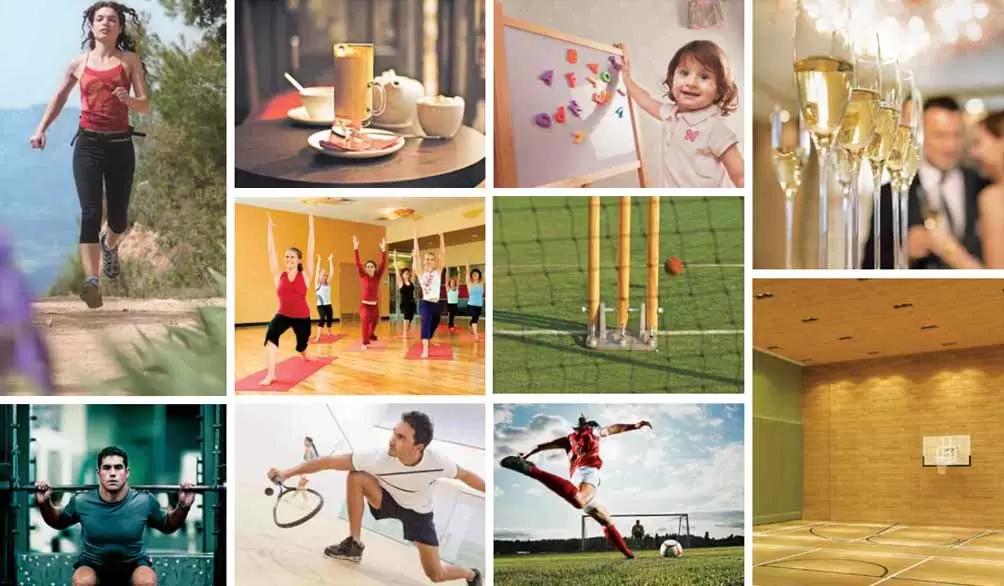 Project Amenities of Tata Eureka Park Noida Sector 150
Tata Eureka Park has been wisely fabricated with various modish amenities based on world-class standards to offer you an updated experience.
Club Eureka
State-of-the-art gym
Party hall
Squash court
Indoor games
Indoor games room
Swimming pool
Kids Park
Yoga center
Amphitheatre
Smart Reasons To Choose Eureka Park
Smart Lifestyle App controlled automation features where you can control the lights, fans and air conditioning of your apartment (ON/OFF) with just a tap on your mobile phone.
Smart Security Ensure an absolutely safe and secure living for your dear ones, with world-class security features like smart door lock in apartments with keyless entry through fingerprint access or pass code and security surveillance through CCTV cameras in select common areas.
Smart Spaces Be it the land parcel that's open from all 4 sides, efficient layout of flats that provide maximum utilization of space, sprawling party lawn or the open air Wi-Fi gazebos; every space here is thoughtfully planned to provide you a wholesome living experience.
Smart Clubhouse / Community Building With rejuvenating features like state-of-the-art gymnasium, party hall, squash court and indoor games room; the clubhouse/community building is one of the many smart lifestyle elements here.
Smart Landscaping A lush green area including a walking track, seating gazebos, party lawn, open air amphitheatre, kids' play area, yoga lawns and much more to soothe your senses every moment.
Smart RFID Enabled Parking access Tata Eureka Park offers secure parking access to the residents. Here, the development is enabling RFID (Radio Frequency Identification) parking which is the most reliable for parking. Completely secure and spacious enough for free vehicular movement.
Location, change your traveling
Tata Eureka Park is strategically located on the fastest developing corridor of sector 150 Noida, which gives easy connectivity to the proposed Jewar International Airport. Also, the sector is the smartest hub of Noida with good social infrastructure with well operated civic amenities around. Make your each travel easy through Noida –Greater Noida Expressway, Yamuna Expressway and FNG Expressway.
Noida-Greater Noida Expressway 1 Min
Yamuna Expressway 5 Min
FNG Expressway 5 Min
Medical Facilities 15 Min
Schools & Universities 15 Min
Noida Expressway 5 Min
Industrial Hub 20 Min
Delhi Border 25 Min
Jewar International Airport 40 Min
Mahamaya Flyover 28 min
Delhi Noida Direct Flyover 41 min
Sector 148 metro station (Aqua Line) 16 minutes
So, Tata Eureka Park Noida is not just an address, but it is a robust development promoting a modern lifestyle to add different activities that further replete life with comfort, energy, activeness, and satisfaction. This Eureka Park project imbibes a new structure that makes it's worth its weight in gold property to serve ceaseless benefits for content lifestyle.
Frequently Asked Questions
How safe is it to invest with Tata Value Homes at Tata Eureka Park Noida?
Here, you will get the trust of TATA also it is RERA-approved and comes in a handy price that too in an advantageous location in sector 150 Noida. Hence, from that standpoint, it is safest to invest in Tata Eureka Park Noida.
You'll get Tata's trust and quality work in this residential project
The project comes in an affordable budget manner
Smart home automation theme-based project offers a smart lifestyle
Tata Eureka Project is an SBI funded project which makes it a safe investment residential project
What are the main points to buying a smart home in Tata Eureka Park Noida?
Smart luxury homes starting from ₹ 79.9 Lacs.
Efficiently planned residential community for maximum open space
Positioned in one of the greenest sectors of Noida at Sector 150.
What is the USP of Tata Eureka Park Noida?
Tata Eureka is a home automation-based smart residential project, which presents the lifestyle of the future from now on which makes it the best housing in the entire sector 150 Noida.
Which banks have approved Tata Eureka Park for home loans?
Almost every government & private bank is offering home loan facility for Tata Eureka Park.
How can I get the brochure of Tata Eureka Park?
Fill in the details asked in the query form and you will get the project brochure shortly in your mailbox.
DECISION CORNER
Do You Want a deal of Investment? Just let us know!!
Talk For Right Investment